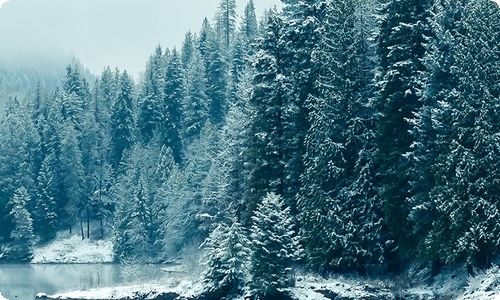 关于考研英文自我介绍三篇
当碰到不熟悉的人时,通常需要用到自我介绍,自我介绍是让陌生人彼此认识的好方法。你所见过的自我介绍是什么样的.呢?以下是小编帮大家整理的考研英文自我介绍3篇,希望对大家有所帮助。
考研英文自我介绍 篇1
Good Moring.,every teacher.I would firstly like to thank you for giving me the opportunity to be here for this interview.
To begin with,I would like to introduce myself.
My name is XXX and I will soon graduate from the software college of Jilin University in July. I am open-minded and have broad interests that include reading,programming ,table tennis and so on. I enjoy programming the most,because through programming i can create the world what i like.There are many great companies thar changed the world like Google and Tencent, I firmly believe that one day i can achieve that,too.
There are five people in my family,my grandmom,my parents,elder sister and I.My father work in a textile company, my mother work in a bank and my sister work as a teacher They are all hark working and they often tell me that hark woking is very important no matter what you do.
Then let me introduce my undergraduate school.
Jilin University is an very good university located in the cold city of Changchun.People of Changchun often say that the beautiful city Changchun is located in Jilin University ,the reason is that there are so many campus that we can see the label of JLU everywhere .Jilin University is a test base of Chinese higher education and I have witnessed three times president's change during my four-year university life;
The reason why I choose to apply for my master's degree is that I find what I have learned is far than enough to achieve my dreams..What I want to research is Artificial Intelligence.As people have stricter requirements on automation,effciency and intelligence, we need such intellegent agents like robots to help us. Last year I saw the robot ASIMO made by HONDA in the newspaper, I was shocked and I hope that one day I can create one better than that.
That is all.Thank you.
考研英文自我介绍 篇2
Good afternoon!
First of all, I'd like to say I'm so happy to have the opportunity to be here today.
My name is KXX. I'm from Huazhong University of Science and Technology, majoring in information engeineering.
Last month, I just got the privilege to enter the graduate program waived of the admission test.
I selected the Institute of Engineering Thermo-physics of Chinese Academy of Sciences to continue my study for its best reputation on XXX where my research interest lies. Thi~ is the first reason. Secondly, I like the academic atmosphere here. Everybody here seems so busy, and this will drive me to work harder to improve myself. Thirdly, you know, Beijing is a highly-developed city.Here offers me a gold opportunity to experience new things and expand my horizon.
In the past three years, I've been working very hard. And the results are encouraging: I ranked No.8 in my grade with 429 students in total. And I really hope to be excellent here as how I was before.
During this summer, I've designed a system of recycling energy from waste water. And I'll compete in the National Competrkion of energy conservation and pollution reduction designing in Zhejiang University next week. And during my working, I find out that my knowledge is very
limited and superfcial, so it is, urgent to take further steps to change this state.
As for my personality, I am open-minded, quick in thought, creative and easy-going. I am interested in computers, swimming and music. In my spare time, I also like reading books, especially those about self-improvement and how to deal with the tough things in our daily life. I also love basketball, not playing, just watching it. And Yaoming is the greatest basketball star in my heart. I ',hirtk a basketball game is just like life, it is not until the end that one knows who will win。
That's all 。Thank you!
考研英文自我介绍 篇3
**********University is the oldest one in the province. It was founded in ******* and covers an area of over ******* mu. The building area is ************square meters. It develops into a comprehensive university with efforts of generations, especially after the reform and opening up. It takes the lead among the *********universities with nice teaching and scientific research ability. The library has a storage of ******* books. various research institutes are set up including 52 research centers. There are teaching research experimental bases. For example, the computer center, analyzing-test center, modern education technical center and so on.